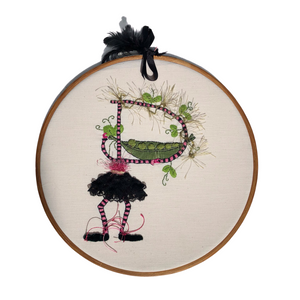 These pieces are custom made with mixed media. Each letter is decorated with embroidery, lace, velvet just to name a few! They are finished with a 12 inch hoop. 
As these are custom made, please select the letter and it's helpful if you could specify preferences like colour, male/female/gender neutral. 
We will also reach out for more info!