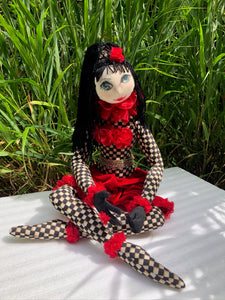 The amazing piece of art is handmade using different mixed media including cotton, velvet and human eyelashes (just kidding, they're 100% fake). 
She is posable so you can style her in different ways while on display. 
Each doll is unique and one of a kind - no two dolls are ever the same. 
Please note that these dolls are not toys. They're pieces of art and are not made to be played with.